Pipeline Road Tour
Soberania National Park


Highlights:
Forest Birding
Hummingbird Watch
Bird Photography (Take photos with your iPhone through the guides scope)
Gamboa
Wildlife Viewing

Du r a t i o n
6 Hours
Ra t e s
2-3 persons USD 120.00 per person
Ask for Special Groups and Family rates


It in e r a r y:
One of our more requested tours is a day of birding with your specialist guide at the famous Pipeline Road. You will enjoy crystal clear views through the spotting scope at exotic birds such as the Whooping Motmot, Golden‐collared Manakin, Keel‐billed Toucans, several species of Trogons and many other tropical avian specialties. We visit the Ammo‐Dumps, a superb wetland area to look for White‐throated Crake, Rufescent Tiger‐heron, Red-lored Parrots and more. The main walk is under the evergreen forest of the Pipeline, where we'll watch the canopy borders and the lower forest for many Neotropical birds. This is one of the best Panama Tours you can do during your stay near the Panama Canal. We could also be looking for common wildlife and Nature if this is of your Interest.
The tour normally start at 6am at the lobby of your hotel, we are usually back around noon. The trip can be paid in cash at the end.


W h a t ' s I n c l u d e d:
Professional Bird guide with spotting scope
Transportation round trip
Park fees
Water
Checklist
Visit to the Rainforest Discovery Center: The place has a 100 feet tower tower in the middle of the Rainforest! is very good to enjoy views of the Canopy, to observe birds and wildlife; the center has hummingbird feeders; there are also easy trails and a lake to find aquatic birds.
Note: Additional fees to enter the Discovery Center Tower are $20.00 p/p, this is optional and you could decide the same day.


The Pipeline Road is located at the Soberania National Park, at the end of the Gamboa town. On the east bank of the Panama Canal, It is 40 minutes drive from Panama City.
It became famous due to the Christmas Bird counts done by the Panama Audubon Society. During World War II a pipeline was built to transfer Oil from one ocean to the other; today the road built for this purpose is one of the Birdiest locations in Central America.; the diversity of Pipeline Road can be attributed to the different habitats found in the park; secondary, old growth forest, swamps and streams.

Pipeline Road Tour / Frequently Asked Questions

1. How is the walking and the terrain?
The walking is at slow pace over flat terrain and gravel at Pipeline Road, at other places we just drive and stop at birding hot spots. However if you have problems walking please let us know.

2. Can we see wildlife in this tour?
Absolutely: Howlers Monkeys, White‐faced Monkey, White‐nosed Coati, Agoutis, Green Iguanas, Three‐toed Sloth, American Crocodile, and Blue Morph are some of the common wildlife that we usually found in this trip.

3. What should I bring for this tour?
Sneakers, insect repellent, sun block, hat, long pants are more recommended, try to use light neutral colors that blend more with the nature, raincoat or umbrella.

4. Why should I go with a professional guide?
If you only have one chance to be at this incredible area you should definitely go with a person who has spent years at this area, we know exactly where many birds and wildlife could be found. Besides we carry a high definition scope to spot birds and monkeys in the Canopy of the forest.

5. I am a Bird & Nature Photographer, is this tour for me?
Definitely, the Pipeline Road tower is perfect for flying parrots, raptors and many canopy birds that are more distant from the ground. We visit sets of Hummingbird feeders that bare at least 7 different species. We imitate calls and play back sounds that bring birds such as trogons very close
to you.

6. How many persons in this tour?
Normally 2‐4 persons.

7. How long is this tour?
About 6 hours, we start at 6:00am at the lobby of your hotel; we'll be back around noon. With 6 hours we can find many species, less than that is to short, more than that and you could be exhausted. However sometimes we do full day trips.


8. For what kind of persons you offer this trip?
Birders, Bird Watchers, Bird & Nature Photographers, Target Birders, Listers, Beginners, Advance Birders, Seniors, Young People, Families etc.


9. How we pay for this trip?
In cash at the end of the trip, there are ATMs all over the City.


10. We'll like to visit the Panama Canal can this be arranged?
At the end of the tour we could drop you at the Panama Canal visitor center and you could spend the afternoon there. There is a taxi service there.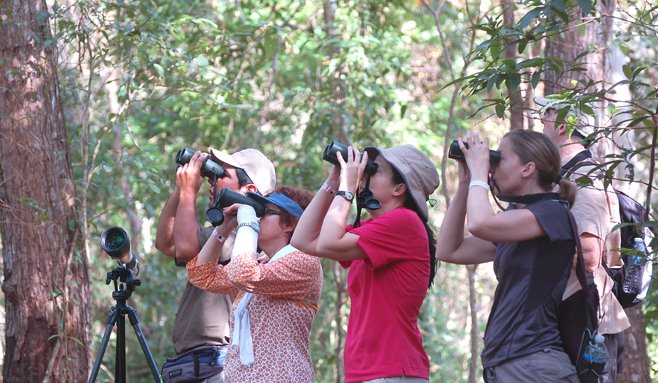 DISCOVERY CENTER TOWER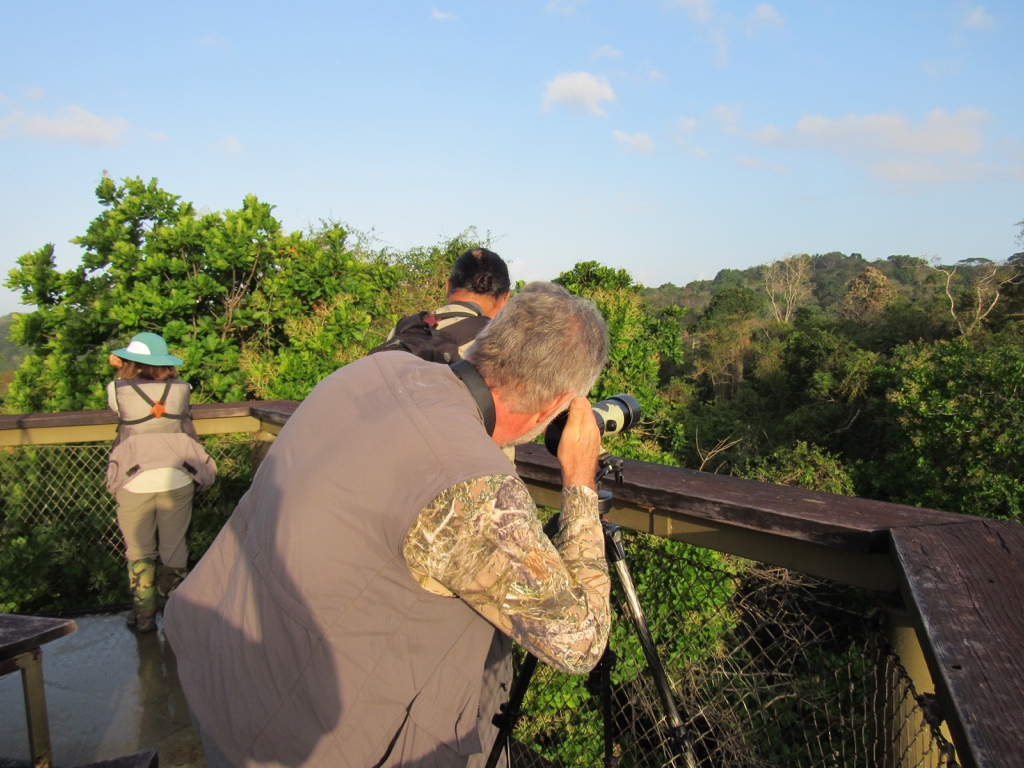 Walk Slow….See More….